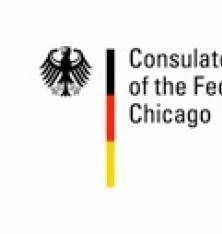 Press Release
Friday, April 20th, 2012
"The Berlin Wall Project" by Nejla Y. Yatkin"                                
Press contacts for Nejla Yatkin: Christian Davenport, T:202- 465-6086.

E: christiandavenport@gmail.com

General Information and Photo Contact:

             Nejla Y. Yatkin/NY2Dance

                         Phone: 202-210-8247

                         Email: ny2dance@gmail.com

                         Artist Webpage: www.ny2dance.com

                         Project Webpage: www.berlinwallproject.com

NY2Dance presents Wallstories by Nejla Y. Yatkin

The New York International Fringe Festival –Fringe NYC

A production of the Present Company

August 12th -28th, 2011

Tickets: $15-$18. For tickets visit www.FringeNYC.org

Dixon Place, 161A Chrystie Street, New York, NY 10002

Wallstories is an evening length Dance Theatre work which was conceived by German

choreographer Nejla Y. Yatkin and premiered to rave reviews in 2009 in Washington DC as part

of the 20th Anniversary celebration of the fall of the Berlin Wall. Wallstories is part of Ms.

Yatkins Berlin Wall Project (www.berlinwallproject.com). The Berlin Wall Project is a triptych

movement project: manifesting on stage, on screen, and on the streets. Wallstories is the stage

manifestation and is based on stories and reflections of Germans including Ms. Yatkin who lived

with the Berlin Wall. While 2009 celebrated the 20th anniversary of the fall of the Berlin Wall,

2011 marks the 50th Anniversary of the year the Wall was built. Wallstories was named by

Pulitzer Prize winning critic Sarah Kaufmann of the Washington Post as on of Top 10 Dances of

2009.

Performances of Wallstories were made possible in part by donations by the Historical Dance

Foundation in honor of Ms. Elizabeth A.R. Brown, as well as donations by Elizabeth A.R. and

Ralph S. Brown, in part supported by the University of Notre Dame and the German Consulate.

Performance dates of Wallstories during the FringeNYC at Dixon Place:

FRI 8/12 @ 7:15-8:10 PM

MON 8/15 @ 3:00-3:55 PM

SUN 8/21 @ 4:15-5:10 PM

SAT 8/27 @ 4:00-4:55 PM

SUN 8/28 @ 4:15-5:10 PM

NY2Dance was formed in 2000 by dancer and choreographer Nejla Y. Yatkin. NY2Dance is the

vehicle for Ms.Yatkins vision to use dance in exploration of the human experience through

movement. The company's mission is to: 1) create works that reflect the complexity of human

existence, that tap the essence of what is common within all humanity and to embrace spirituality

as a guiding force, a point of communication as well as reflection; 2) to collaborate with other

artists from various disciplines from around the world; and 3) to preserve the works of master

choreographers. Toward these ends, Ms. Yatkin is in the process of synthesizing the diverse

techniques that she has been exposed to throughout her life into her own style of dance, entitled

MOZAIK. For more information please visit www.ny2dance.com

Nejla Y. Yatkin is a 2008 Princess Grace Choreography Fellow (awarded by the Princess Grace

Foundation in New York City) and an Artist in Residence at the University of Notre Dame. In her

choreography, she explores the beauty as well as complexity of memory, migration,

transformation, identity and multiculturalism through movement. This is achieved by drawing

upon diverse traditions of dance, cultures and medium as well as utilizing subjects that are at

once universal and timeless. Inspired by Martha Graham and other great female choreographers,

in 2000 Ms. Yatkin began choreographing solo works for herself. She then moved to create

larger works on other bodies. To date, she has performed in 20 countries and 70 cities around the

world and has choreographed on the Cleo Parker Robinson Dance Ensemble, Dallas Black

Dance Theatre, the Washington Ballet and The Maryland Dance Ensemble and the Baltimore

Ballet. A recipient of many awards and honors, Ms. Yatkin has received the DC Mayors Arts

Award for Outstanding Emerging Artist, 6 Metro DC Dance Awards, a 2008 Princess Grace

Choreography Award, a 2009 Princess Grace Special Project Award, 4 Artist Fellowship Awards

from the D.C. Commission on the Arts and Humanities for her excellence in Dance and

Choreography, and she was selected as one of Dance Magazine's "Top 25 To Watch." Nejla Y.

Yatkin has been supported by the National Performance Network, La RED, D.C. Commission on

the Arts and Humanities (an agency of the National Endowment for the Arts), University of

Maryland, the Goethe Institut NY, US International Artists, University of Notre Dame, the John

F. Kennedy Center for the Performing Arts, the Princess Grace Foundation and the Historical

Dance Foundation.