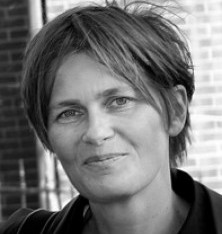 Project Artist:
Astrid Riecken
Astrid Riecken (Photographer)
Astrid Riecken started her photographic career in her native Hamburg, Germany. In 1993, she transferred from the University of Hamburg to San Francisco State University, where she majored in Photojournalism and minored in Black Studies. She graduated in 1997 at the top of her class and was immediately hired as a staff photographer at the Washington Times in Washington, DC, where she has built a reputation as an inspired and versatile shooter. In 2008, Riecken covered the campaign of the then presidential candidate Barack Obama. Her photographs are published in the book "President Obama: The start of
an era" Riecken is the recipient of numerous prestigious awards and a 1997 participant in the Eddie Adams workshop. Equally comfortable in English and German, Riecken frequently freelances for international publications and has been published in numerous national magazines, among them Newsweek and Spiegel magazine. Her work was part of a group show at LOOK3 Festival of the Photograph 2008. Her First Prize in Domestic News in the prestige WHNPA (White House News Photographer Association) competition was exhibited at the Corcoran Museum in Washington, DC. Her First Prize in The Art Of Entertainment in the 2006 NPPA (National Press Photographers Association) Best of Photography competition was exhibited across the country and published in diverse magazines. Riecken's work along with that of the Washington Times Photography staff was nominated as a 2003 Pulitzer Finalist for their vivid images capturing the events and emotions stirred by the sniper killings in the Washington, D.C. region.